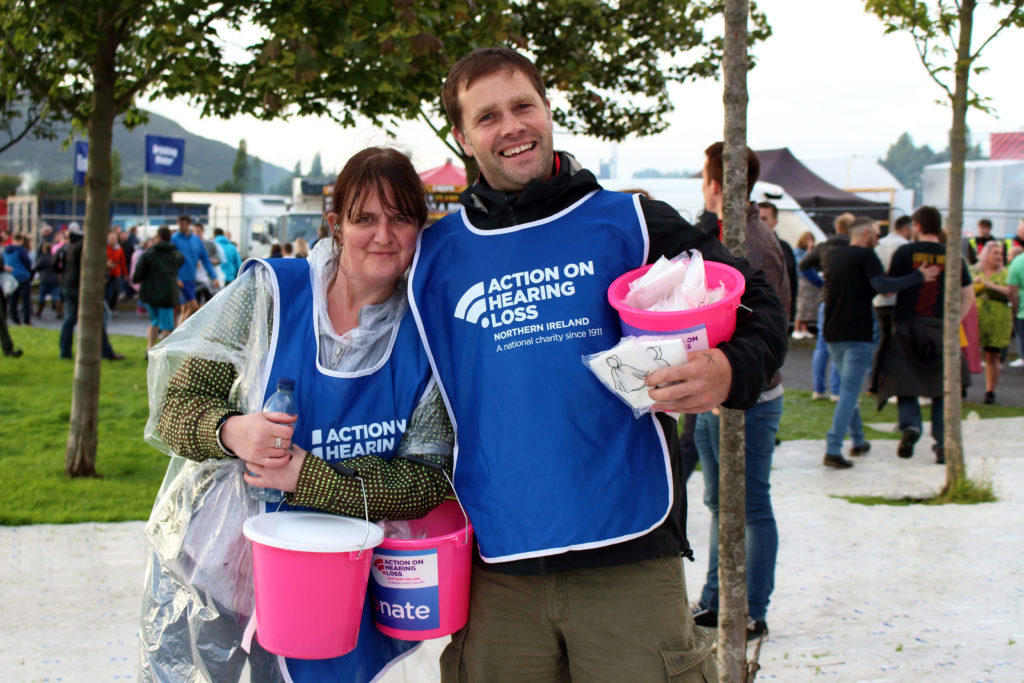 21 January 2020
Our Northern Ireland team smashed their fundraising target this summer, raising an incredible £22,325 through our Don't Lose The Music campaign, supported by the Public Health Agency.
The team attended 23 concerts including Belsonic, CHSq and Belfast Vital where they engaged with thousands of fans of stars such as George Ezra, The Killers, Madness and Foo Fighters.
June started off with heavy rain, which was great for our volunteers giving away ponchos for donations. At the end of the month the sun shone, giving the team more time to talk to people about protecting their hearing and give away our free earplugs.
CHSq was a smaller venue but the team enjoyed frequent shout outs from Cool FM and the opportunity to use our new Snapchat filter which was a hit with younger crowds.
One of the highlights of our campaign was, as always, our amazing volunteers. More than 100 volunteers gave their time this summer, with a core group of nearly 30 attending our celebration party at the beginning of September.
We're hopeful that many of our volunteers will return to help out with our Big Belfast Christmas Collection on Thursday 21st and Friday 22nd November, another great opportunity to raise money to support people who are deaf, have hearing loss or tinnitus in Northern Ireland.
Some feedback from our volunteers:
"Probably the most interesting volunteering I've done. Looking forward to a chance to get involved next year!"
"Had the best summer with some amazing people I actually can't wait for next year. Thank you so much for this fantastic opportunity."
Going forward we're looking at expanding our campaign across Northern Ireland and building on our success at Stendhal festival this summer. We're also looking at how we can integrate the project across the rest of the UK – watch this space and #DontLoseTheMusic!